Encuadernación Huertas, a company dedicated to industrial printing and bookbinding situated in the south of Madrid in the industrial zone of Fuenlabrada, purchased a Polar 176 cutter with two stack lifts to replace an elder machine in VLF size.
This new POLAR system consists of two new stack lifts on both sides of the cutter plus the new Polar N 176 cutter. The system works three shifts and is focused on paper trimming to feed the big sized presses and additionally on the finishing of the printed products.
Encuadernación Huertas is a printing and bookbinding plant with 5.000 m² located in the south of Madrid specialized in hard and soft cover books.
The startup of the machine has increased productivity in terms of speed, quantities, and cutting quality and precision. The system supposes a 20% increase compared to a stand-alone cutter. The efficiency of the operator remains constant due to a better ergonomics as the lift and descending of heavy material is not a burden anymore. Additionally, there is saving potential because of the knife changing system POLAR OPTIKNIFE, which saves time and makes the knife last longer without grinding.
The core part of the Polar System 120 is the Polar cutter N176 Plus. Already in the basic machine configuration, the machine offers features that increase the production output. The lift enables automatic material lifting onto a comfortable handling height for the operator to transfer the reams to the cutter. A second lift is placed to unload the material from the cutter. The lift can be optionally equipped with an angular plate which makes the unloading even more comfortable. The descending is half automatic, i. e. the cycle has to be started manually and will be stopped by the light barrier.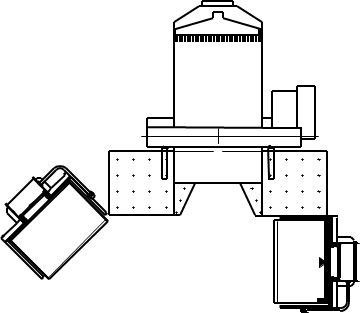 Encuadernación Huertas
The company was founded in 1950 and is led by the Mr. Alejandro Hedo Cabrero, third generation. Its clear focus on quality and innovation has allowed them to lead among their segment achieving the merited recognition to their long career in which service has inspired the philosophy of their work.
Encuadernación Huertas counts on a highly professional staff consisting of 80 persons committed to the company's principles which together with a permanent update in terms of machinery enable them to achieve a high production capacity.
Book printing activity starts in 1990, resulting five years later to working in print-size 100 x 140 cm. The company works today with four offset presses, which allow them to offer a full service to its customer base.
In terms of cutting the excellent result achieved in the past with Polar has led them to purchase the same brand. The other guillotines are a second Polar from 1972 and an Aldea in size 170.
June 2019